Pink Sapphire Tennis Necklace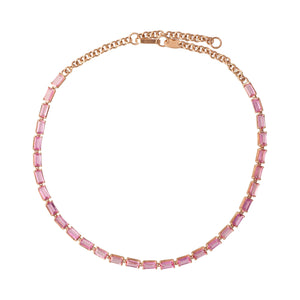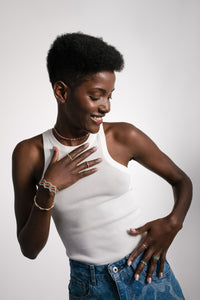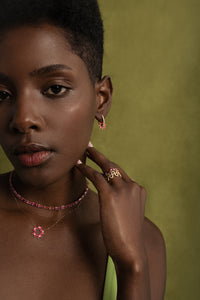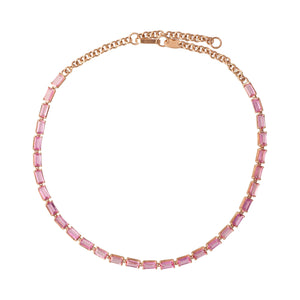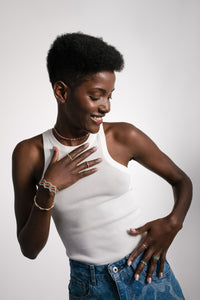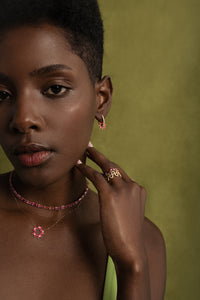 Pink Sapphire Tennis Necklace
The Crub Crub Pink Sapphire Tennis Necklace.
The pink sapphire tennis necklace exudes elegance and sophistication, making it a coveted piece of jewelry among discerning individuals. This exquisite necklace features a series of flawless pink sapphires set in line, creating a stunning and seamless string of gems.
Crafted from premium-quality materials, the pink sapphire tennis necklace boasts a timeless beauty that transcends trends and styles. It is perfect for adding a touch of class to any outfit, whether it's a formal occasion or a casual event.

Details:
18K Gold: 16.4gr
Pink Sapphire: 22cts
Adjustable Length: 13.5 - 16in 
Can be worn as a choker or necklace